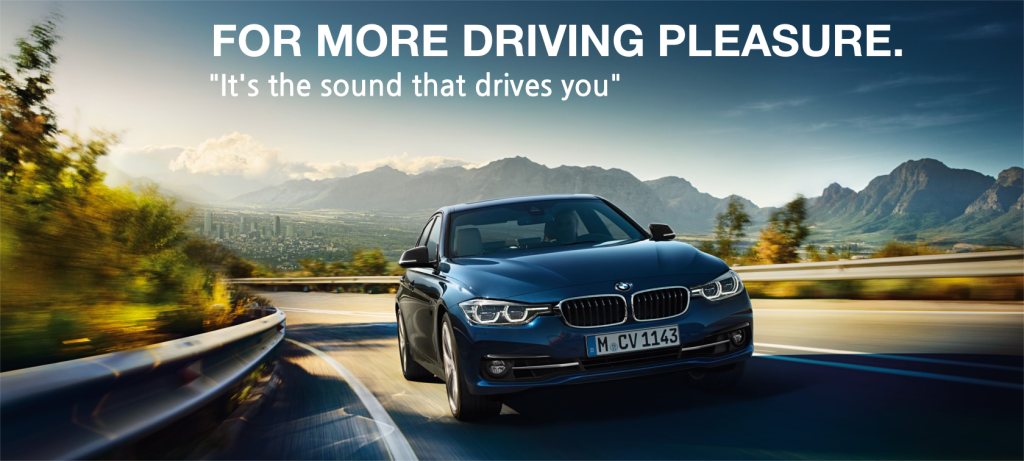 My profile
Preferred speaker/sound

Speaker – faithful to the original without distortion reproduction

Sound – easy to

enjoy for long periods without fatigue

Preferred genre

Pop music – 50%

K-pop music – 30%

Classical music – 20%

My current system

Home

Harbeth P3ESR, Primare I21, Beresford DAC (since 2010)

B&W 805D3, Mytek Brooklyn DAC+ (since 2019)

Earphone
Why Dynaudio?
Among the car audio aftermarket brands, unlike home audio, there were some brands I knew about. Then it came down to two candidates, Dynaudio and Focal (It's too bad that there is no B&W product available in the aftermarket!). To me, Dynaudio sounded more natural than Focal. Focal's bass sounded a bit artificial to me, though the sound of the strings was great.
Disadvantages of car audio system environment compared to home audio
Driving noise

Unstable power

Enclosure size and material

Non-linear listening space

Dispersed mount position of a speaker unit
Strategy
Set Limitations
"Everything in life is a trade-off"
High Power Amplifier

The higher the output of the amplifier, the greater the amount of power required. However, due to the limited power of the vehicle, there is no choice but to add devices such as a secondary battery or something else to fill the power shortage.

Based on my experience, the more you engage the power system on the car, the more you have to manage it.

Head Unit

For sound quality, it would be better to add a separate DAC instead of the built-in head unit's DAC and connect it directly to the amplifier with RCA. However, I have to abandon the various conveniences that are basically provided by the vehicle, and it is doubtful whether it should be sacrificed for sound quality. My vehicle means more of a transportation not much as a place where I sit back and enjoy the music. 🙂

Door baffle

I didn't want to ruin the BMW interior design, so installing door baffle has never come across my mind.
Decrease the required amp output by Soundproofing
To increase the speaker SPL(Sound Pressure Level) by 3 dB, the amplifier output should be doubled. This means that if you can reduce the indoor noise by -3dB, you can get a similar effect as if doubling up the amplifier output. However, reducing the indoor noise was definitely not an easy thing to do. 🙁
Protect my ears from hearing damage.
Once damaged, the hearing will not be restored!
The NIOSH agency provides

instructions

to warn you that exposure to 85 dB sound for more than eight hours a day could damage your ears. So I prefer NOT to listen to the music loudly in the car.

I came to conclude that I would be able to drive high-end component speakers with a PnP (somewhat lower) amplifier output. For instance, if you have a sensitivity of 92dB RMS 150W (at 4Ohm) speakers, theoretically you can get 85 dB RMS at about 40W (at 4Ohm). And of course, the higher the amplifier output, the less distortion it causes but 85dB at 40W was enough to meet my expectation.
Organize speakers into a single brand
It is much more difficult to wear clothes of different brands than to wear a single brand of clothes. The same is true for speaker units. This is because the sounds that are pursued by each of the brands are different.
BMW F30 Hi-Fi Speaker System(S676) Brief description (AS-IS)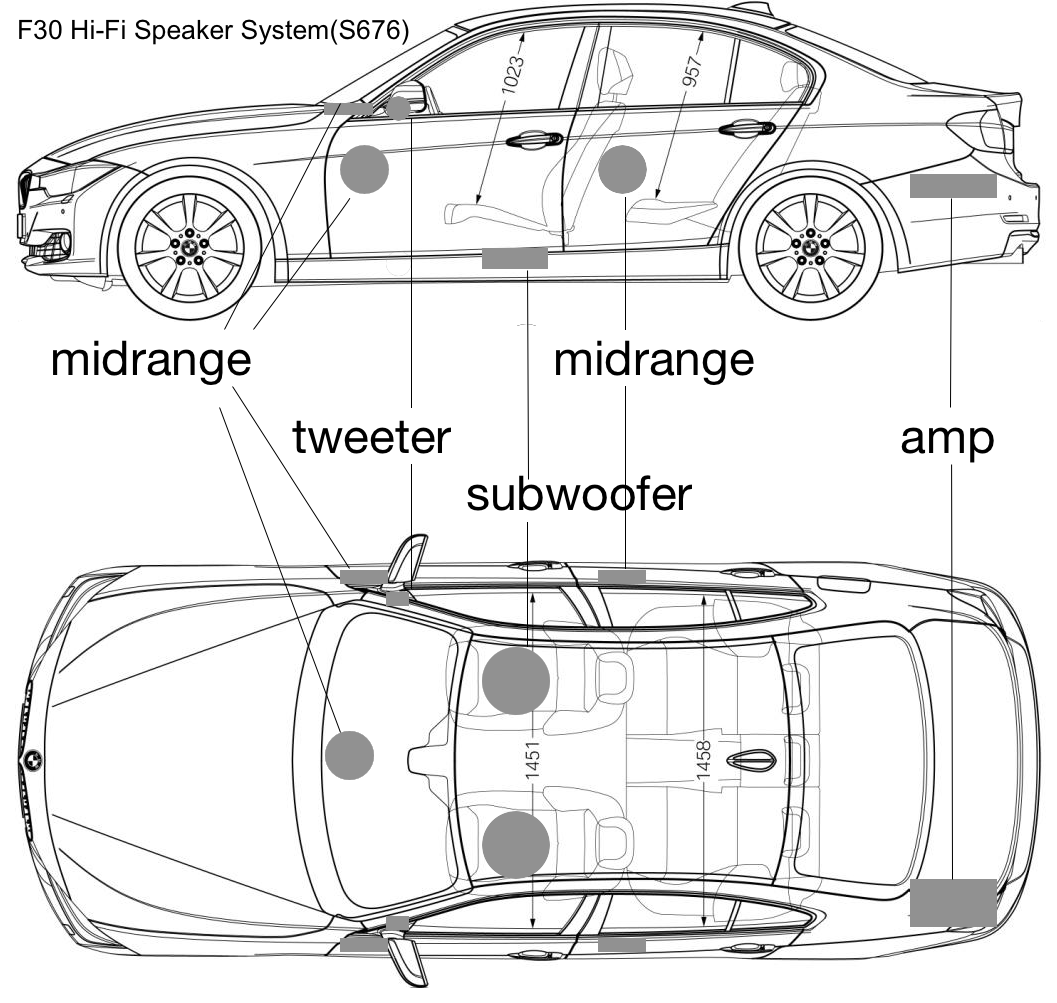 6 channel 205 Watts (at 2 Ohms) Amplifier

25W (at 2 Ohms) * 5 channel(Front/Rear/Center) = 125W

40W (at 2 Ohms) * 2 channel(Under-seat subs) = 80W

9 speakers

Front channel

2 * Tweeter (4 Ohms) + 2 * Midrange (4 Ohms)

Rear channel

Center channel

Under-seat subwoofer channel
The system I have chosen to configure (TO-BE)
8 channel 560 Watts (at 2 Ohms)

BimmerTech Premium Amplifier

70W (at 2 Ohms) per channel

55W (at 4 Ohms) per channel

PP 86DSP

Plug and Play(PnP) installation for most BMW

9 speakers

Crossover for front channel